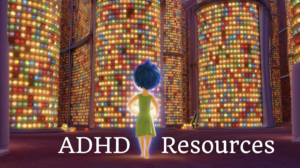 ADHD Websites
ADD freeSource – ADD challenges, support, and solutions.
ADD Resource Center – Proven, practical programs and services for dealing with the challenges from ADD and related issues
ADDitude – Strategies and support for ADHD and LD
ADHD Together – Resources to help parents, caregivers, and teachers support school aged children with ADHD
Attention Talk Radio – ADHD Information Station with host, ADHD Coach Jeff Copper, PCC, ACG, CPCC, MBA.
CHADD: The National Resource On ADHD – International non-profit organization providing education, advocacy and support for individuals with ADHD.
Dr. Russell A. Barkley – Dedicated to education and research on ADHD
Edge Foundation – Provides access to qualified, professional coaches for students with ADHD as part of a multi-modal treatment program.
National Resource Center On ADHD – A national clearinghouse for the latest evidence-based information on ADHD. Supported by Cooperative Agreement with the National Center on Birth Defects Developmental Disabilities (NCBDD) at the CDC
Raising Children – The Australian parenting website
More Resources: Friends of MLV / Management / Parenting / School
If you have come across a useful website and would like to see it added to the list, please let me know.  Thanks!