Become an ADHD Awareness Contributor (Patron) to help support bringing ADHD Awareness to the world and making the world a better place for families with ADHD! (Plus, receive great perks like ADHD Awareness bracelets, winning ADHD product giveaways from Child Therapy Toys and Someone Special Uniquely Personalized Books, and deciding what you want the next blog post or video topic to be!
Thank you very much to all of our ADHDmazing
ADHD Awareness Contributors!
Village Heroes ($100 donation per month)
Village Mayors ($20 donation per month)
Jeremy Didler
Kim Mcvean
Village Council Members ($10 donation per month)
Lisa Asch
Susan Johnson
Angie King
Erin Warren
Wise Villagers ($5 donation per month)
Amy Anglin
Bethany Blanchette
Samantha Coates
Kathleen Greenberg
Katrina Lesage
Cynde Margritz
Stacey Pelton
 Micheline Ricker
TheDirty GR
Barbara McLennan Van Valkenburg
Megan Wallis
Marie Zamora
Official Villagers ($3 donation per month)
Kateland Darby
Nilda Leman
Jennifer Leonard
Ro Marks
Ashley Nicole
Brianna Reed
Little Villagers ($1 donation per month)
Elizabeth Anderson-McDannald
Meredith Barr
Molly Antonioli
Amanda Brightmore
Diogo Chubatsu
Rebecca Easterwood
Victoria Foster Wilby
Lauren Fulmer
Miriam Gerace
JoAnn Green
Lisa Hawaleshka
Jessica Heidrick
Tracy Kelley
Wyatt King
Butterfli Kissez
Lovewin Lazarus
Dani MacArthur
Tina McQuiston
Mariana Monteiro
Jamie Moser
Muffet
Patty Oelze-Voss
Sabrina Robles
Cathy Santamaria
Melissa Simms
Aubrey Stoy
Jocelyn Stuart
Jessica Tennison
Jessica Thurloff
Sachiyo Totani
Rhianna Ulrich
Catherine Wolfe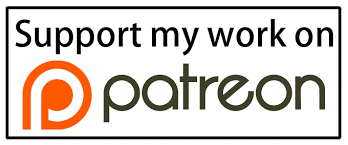 SaveSave
SaveSave
SaveSave
SaveSave
SaveSave
SaveSave
SaveSave
SaveSave
SaveSave
SaveSave
SaveSave
SaveSave
SaveSave