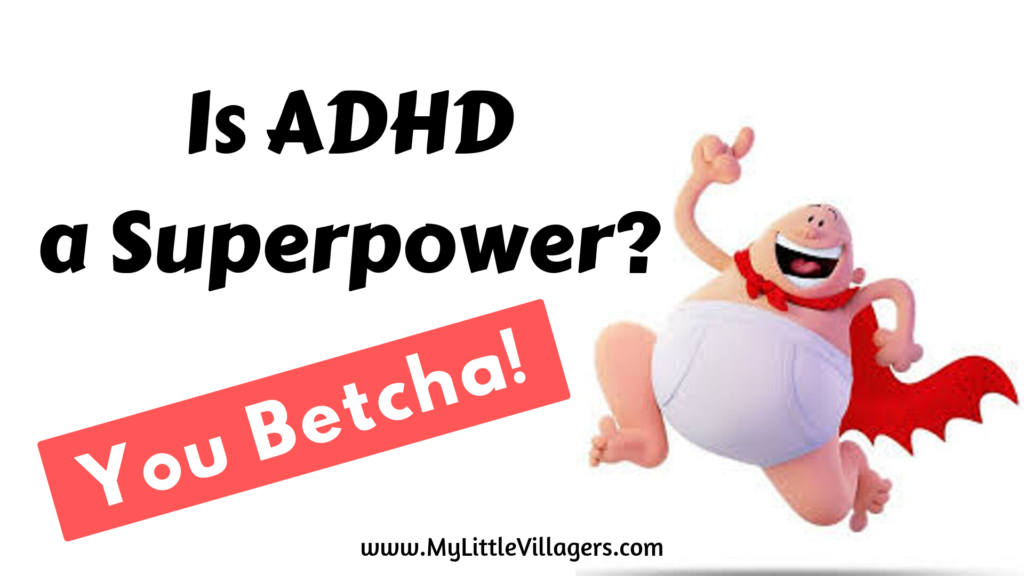 "Attention Deficit Hyperactivity Delightfullness." That is how Dav Pilkey, the super talented creator of the Captain Underpants and Dog Man series describes his ADHD. To him, his ADHD is not a disorder. Instead, he regards it as a superpower. This is the message he sends to children everywhere and in today's day and age, it is definitely a message our children need to hear. Understood has teamed up with Dav Pilkey and Scholastic to help children realize that their differences can actually be strengths and to also not be ashamed of their differences, but to embrace them instead.
As a mother of a child with ADHD, I see firsthand how difficult having ADHD can be for kids. Every day can be a struggle for my 10-year old daughter. Her brain works differently and in no way am I saying there is something wrong with her brain, because there isn't. To put it simply, her brain operates differently than her neurotypical peers'. Because of this, she requires classroom accommodations at school and even I have had to change the way I parent in order to fit her needs.
Having a child with ADHD is not what I envisioned at all when I thought about becoming a mother. I didn't think that taking my child to a psychiatrist on a regular basis would be the norm, but it is. Instead of reading her fairytales, I am reading children's books about ADHD to her to help her better understand herself. Instead of playing Monopoly, I am playing child therapy games with her to help her learn how to regulate her big emotions. And do you know what? I wouldn't change a thing.
Her ADHD does not define her, but it definitely is a part of her – and I'm here for it all. I am here to tell her that it is because of her ADHD that she is so incredibly creative, imaginative, and artistic. Her ADHD gives her a phenomenal passion and drive that allows her to hyperfocus on what she is truly passionate about. So many famous people – celebrities, artists, writers, athletes, etc. with ADHD – have contributed to our society in ways neurotypical people simply do not have the ability to. And our beloved Dav Pilkey is the first celebrity to call ADHD what it really is – a superpower.
Whenever possible, I shine a light on ADHD and make sure my daughter understands all of the positives and strengths that come from having it. So when I found out about Understood's collaboration with Dav Pilkey and Scholastic, I was overjoyed! If you are a parent of a child with ADHD or other differences, I know you will appreciate and love their message too. Check out Understood's video below:
Don't get me wrong. I know ADHD has its challenges, but with time, our children will learn to manage their ADHD in a way that suits them and their needs. As their parents though, it is our job to love, help, guide, and nurture our children. Let's give them the confidence, the support, and the encouragement they need and deserve to thrive in this world with ADHD. To get the conversation started, Understood has wonderful resources to help your child discover and embrace their strengths:
Hands-On Activity to Help Identify Your Child's Strengths
Self-Awareness Worksheet For Kids
If you enjoyed this blog post, please consider becoming an ADHD Awareness Contributor. You can receive free ADHD products, have you or your child featured as an ADHDmazing ADHDer of the week, choose the next blog topic, get name recognition for your support, and MORE.