The article is contributed by Edna Thomson, owner of Shepherds Bush Promp Cleaners and My Little Villagers' first guest poster. (Thank you for your wonderful advice, Edna!)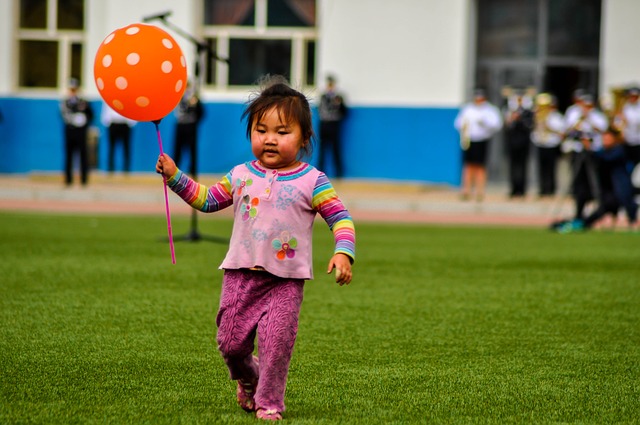 Kids parties are so fun. Well, for kids. Parents, on the other hand, are faced with the challenge of surviving these parties and keeping their sanity intact at all times. The mess that is created when kids are around is hard to describe. But now the party is over and all you are left with is popped balloons and stains on the tablecloth and on the floor. It's important to try and remove any stains from your floors as quickly as possible to avoid long-term staining. Whilst this job can be boring, it could be done more efficiently with the correct equipment. For example, many people want to know the best steam mop for tile floors, but they often have no luck finding the best one to suit their floor. There are just so many different floor cleaners out there, research may have to be done before purchasing one. Once you've found one, it's probably best that this job is left to an adult, especially if you purchase a steam mop.
For other jobs, we say, get your children on board. You never know what might happen if you thrust a cloth into your kid's hands and let him or her wipe down a few things. There are quite a lot of ideas to make the kids feel more inclusive in a party. One of them is to hide all the decor items and ask them to find them. Here are a few cleaning games to coax your children into helping you clean up after the party. Check them out.
I Spy
Have your little troops spy things around the house that need to be put away. The game is very simple. One kid has to choose an object in the room and reveal its color, then another one starts guessing things until they end up with the right answer. When they name the right object, they have to put it away or clean it. This game is perfect for after party cleaning. Before you know it, the clutter will be gone, toys will be put in their rightful home, dirty plates and glasses will be taken to the sink, and you, well, you will be resting on the sofa. Keep playing the game until everything is cleared from the room.
Divide the Labor
This game is best played with two children or more. Find an appropriate outfit such as shirts and hats. For example, dress one kid with a yellow shirt and another one with a green shirt. The one with the green shirt should go about picking clutter and stuff that needs to be trashed. The one with the yellow shirt should put all dirty dishes in the sink. They think it's a game, and you get a little help. There's no harm in them pretend playing along if you get a helping hand. At your discretion, you can assign new tasks after they get the job done. It depends on the condition of the room.
Let's Race
Turn cleaning into a race. Stand in the middle of the room and name a color. Your children have to pick all items with the same color and put them in a basket. Then name another color. Keep playing until all the stuff is cleared. The winner is the one who gets to collect all the stuff first.
Bananas in Pajamas
Your kids probably have no idea what Bananas in Pajamas stands for but you probably remember B1 and B2, those sweet and funny twin brothers. The truth is, it doesn't matter whether your kids have heard of the television show or not but it might help to show them a few pictures in advance. Let your children become B1 and B2. Assign different tasks to do around the room. Put each child in charge of different areas. For example, B1 will be responsible for clearing the table and sweeping the floor, whereas B2 will be in charge of putting stuff in the trash, clearing popped balloons, food debris, and any messes. If you can find yellow costumes, that's ideal, but don't sweat it if you can't. Of course, if you want to work with an alternative and your kids have a favorite film such as Monsters, Inc you could look at getting a Boo costume as well as Boo's best friend for them instead.
Additional Tips
Have your kids do one chore at a time.
Aways be simple and specific when it comes to giving instructions. It's better to tell your little helpers to put away all Legos than to clean up the whole room.
Don't forget that cleaning is always more fun when music is on.
Don't expect too much. Kids are kids. They still don't have the dexterity to perform above and beyond your expectations. If you are looking for a squeaky clean room, you'll have to clean it yourself. As far as your children are concerned, you need to have realistic expectations. Start small by showing them how to do a few basic chores and always, always supervise them while they are cleaning or tidying.
Divide each task into small chunks.
So guys, hope this helps you to get your children on board with after party cleaning.
Photo credit to Pixabay