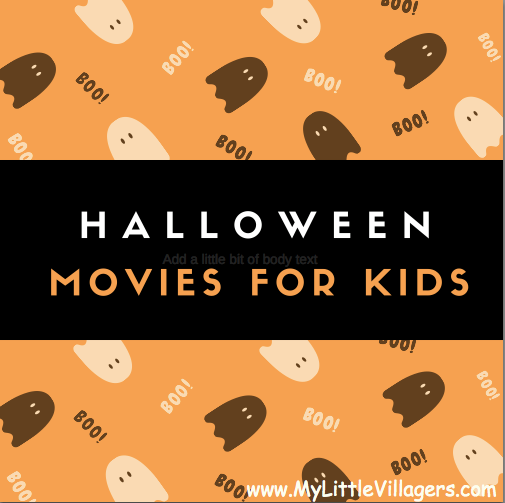 Watching scary movies can be a lot of fun, but make sure the movies your children are watching are age appropriate or else you may have a little one too scared to fall asleep at night.  I did some research on Common Sense Media to find out which spooky films got the best reviews from parents and which are suitable for certain age groups.  Here they are:
Preschoolers (Ages 2 – 4)
Barney: Halloween Party
Curious George: A Halloween Boo Fest
Eloise's Rawther Unusual Halloween
It's The Great Pumpkin, Charlie Brown
Mickey Mouse Clubhouse: Mickey's Monster Musical
Pooh's Heffalump Halloween Movie
Little Kids (Ages 5 – 7)
The Adventures of Ichabod and Mr. Toad
Hotel Transylvania
Mickey's House of Villains
Monster's Inc. / Monster's University
The Nightmare Before Christmas
Scared Shrekless
Big Kids (Ages 8 – 9)
Beetlejuice
Casper
Charlie and The Chocolate Factory
Coraline
Frankenweenie
Matilda
Tweens (Ages 10 – 12)
Ghostbusters
Gremlins
Hocus Pocus
Monster House
ParaNorman
Tim Burton's Corpse Bride
Note: These are merely suggestions.  You know your child best, so only you can decide what you think your child can and cannot handle.  (For example, even though Tim Burtan's Corpse Bride is categorized as a "tweens" movie, my daughter watched it when she was five years old and loved it.)
Happy Halloween!