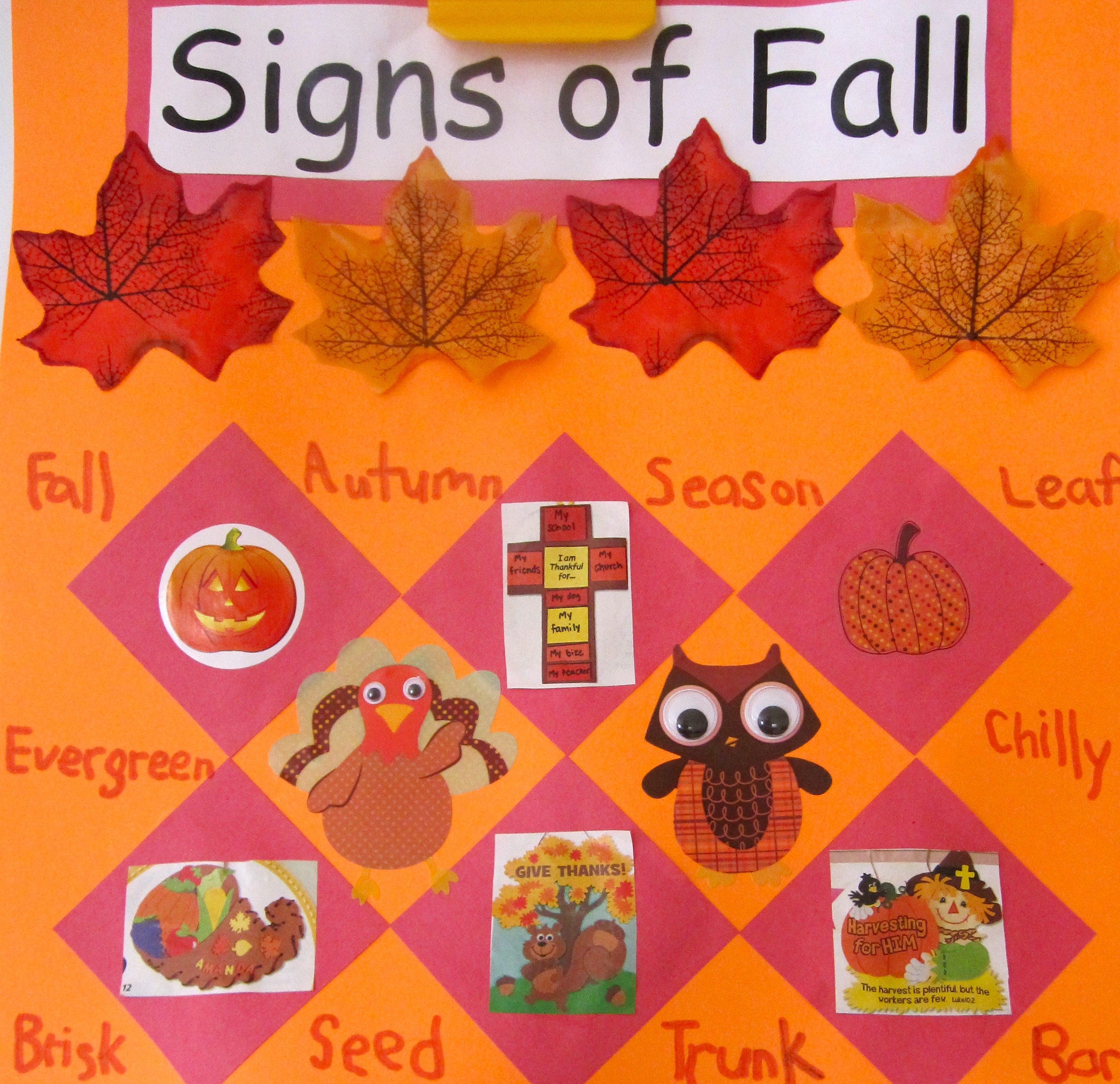 To celebrate the wonderful season of Fall, have your child create a fun Signs of Fall poster!  I love this craft, because it is (*drumroll please*) EDUCATIONAL!  This fun craft involves writing, cutting, and pasting, which are great for fine motor skill development and practice.
Materials Needed:
Instructions:
Provide your child with magazines, newspapers, advertisements, etc. and have them cut out eight small pictures that relate to Fall.  (Make sure your child is holding the scissors properly and you monitor them carefully.)
Use the red construction paper to cut out six one inch squares.
Glue the red squares onto the orange construction paper to form diamond shapes as pictured. (Note: Make sure to leave room at the top for your title.)
Glue the Fall pictures onto the eight diamonds as pictured.
With a red marker, have your child write down ten Fall words as pictured (or come up with some other great Fall words to write).
Create a title at the top that says "Signs of Fall."  (I helped my daughter use the computer for the title.)  Glue it to the top of the poster.
To jazz up the title, glue four fake leaves underneath the title.  Have your child make a color pattern out  of the leaves.
Display your child's Signs of Fall poster for the whole family to see and enjoy the amazing season of Fall!